If you're holding ALGO in a Mnemonic wallet, you need to exchange Algorand to Tether immediately. According to MyAlgo, a leading Algorand wallet gateway is urging ALGO holders to withdraw funds ASAP.
This announcement comes following an attack on an ALGO based wallet. If you've just hear about this, do not panic. But just to be sure, make sure you exchange Algorand to Tether or other digital assets instantly.
Attack on Algorand (ALGO)
Following the attack, MyAlgo took on Twitter to deescalate the situation with a calm manner.
"Do not rush things and make sure you are transferring funds or rekeying accounts in a safe manner. The attacks happened over one week ago, and no other movements have taken place since then. Take your time and avoid mistakes. Reach out for help if you have questions."
Soon after the announcement, ZachXBT who is essentially a blockchain detective (cool job!) made an update on the situation.
"I haven't seen many posts about this on CT yet but it's suspected over $9.2 million (19.5 million ALGO, 3.5 million USDC, etc) has been stolen on Algorand as a result of this attack from Feb 19th to 21st. ChangeNow shared they were able to freeze $1.5 million."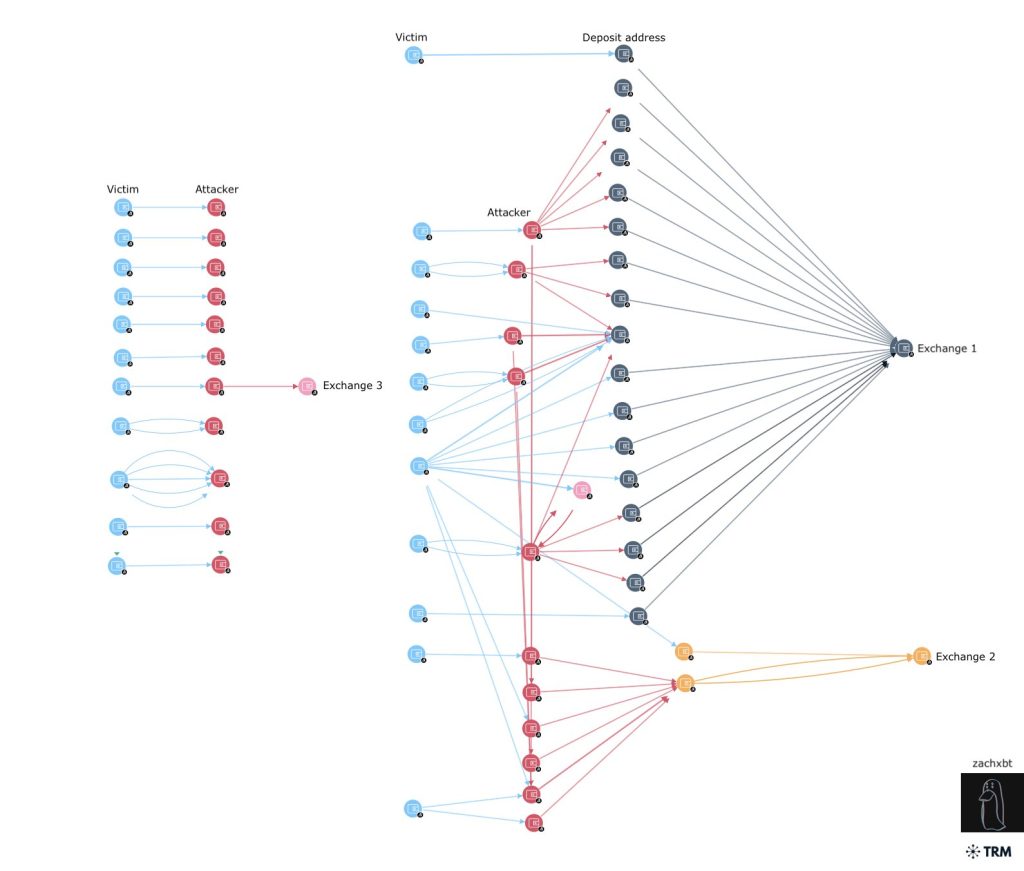 Algorand Foundation CTO John Woods said that hackers have compromised about 25 wallets.
"Update on the exploit impacting ~25 accounts: from our investigation, this is not the result of an underlying issue with the Algorand protocol or SDK.
If you are currently a user of a hot wallet with MyAlgo, we recommend rekeying to a ledger or other 3rd party wallet as a precautionary measure."
On an interesting note, many republican US officials have expressed their support for Algorand. So, not saying anything specific here, but if you're into conspiracy theories, this is food for thought!
How Do I Exchange Algorand to Tether?
At the moment, you have two primary options to stay safe from the exploit. One, you can exchange Algorand to Tether, or you can exchange Algorand (ALGO) to PayPal.
We suggest you do the exchange process on HiExchange platform since it does not have any sign up or KYC process. This will make the transaction instant and fully anonymous.
Here is how to exchange Algorand to Tether on HiExchange in 4 easy steps:
Enter the homepage first, then select Algorand (ALGO) on the left field and Tether TRC20 or ERC20 on the right. Enter the amount you want to exchange and wait for the exchange rate to apply.
Press Exchange and you will go to the next stage where you will enter your Tether wallet details, email, and phone number.
One more time, click on the "Exchange" button and you will go to the next step where you will review your order.
Complete the captcha and click on "exchange" to go to the next step where you will obtain a tracking ID. At this point, you will have the HiExchange wallet address to send your Algorand to. After you have transferred your cryptocurrency, click on Pay Order button. Don't forget to attach the screenshot for the ALGO payment. your order will process swiftly.
By finishing all the steps above, our team of professionals will send the Tether to your wallet ASAP.